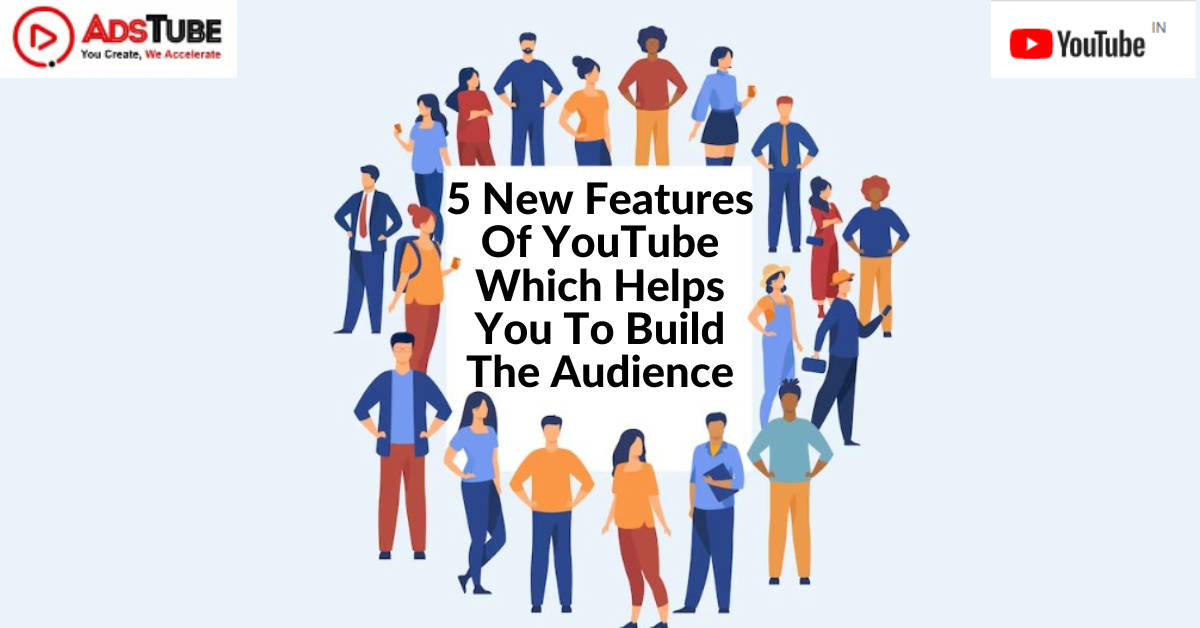 As we all know that we all are suffering from novel coronavirus so in order to break the chain of the spreading of this virus we all have to stay at our home and during lockdown there is nothing to do as such hence we are spending our most of the time eitherby playing games ,doinghousehold work or by watchingmoviesand using YouTube.YouTube has around 1.9 billion users in the world in which maximum percentage of users are from Indiaand every single minute 72 hours of video are uploadedand 4 billion hours of video is being watched in a single day.
We are living in this technological era so therefore we love to deal with the advancement of technology and always wait eagerly to see that what's next is being added in the new update. Whenever we see the update in the application we all almost get crazy to search for the new features that are being added.
So you need not to go anywhere else for searching those features. Herein this blog I have mentioned all those features that are new and trending these days. Let's take a look on those features one by one:
Recently, Youtubehas launched this new feature in which it allows you to watch all types videos without keeping the record of search or watch history of that video means it enables you to search and watch videos without being traced. This feature gives the experience to user of just having another private Youtube account which can save the user from the embarassing situation.
YouTube has rolled out its new feature of improved comment section which enables a user to access the comments related to that video which the user is watching, just below that video. Therefore it becomes easy tofind the comments without scrolling down the suggested videos. This section shows up to 3 comments and when the user want to the full section he can simply touch any one among those videos.
This is the most amazing feature which has been rolled out along with the several updates. This feature of youtube application basically works for streaming device like TV screens etc. With the help of this feature one can use the mic of his phone to search for something while casting on streaming devices. This function enables user to search for the content easily without typing with the help of remotes. This feature goes great with Android as well as iOS devices.
Hardly there will be anyone who don't use YouTube. It's pretty much sure that when one opens YouTube, never operates with fixed timer . If he thinks that he would only use for 10 minutes, he's wrong. How that time passes away and even crosses that set limit by him, he even doesn't know that he has spent countless hours in watching videos in youtube. But do you know how that time can be seen, yes now that watched time can be seen with the help of this new feature of youtube. It enables user to see the time that he had spend while watching youtube videos.You can simply get the whole information about your watched time just by clicking on time watched button.
The new discover suggestion section enables user to search for the videos based upon their topics in which they are interested. As number of users of YouTube are increasing day by day and we already know that 80 hours of video are being uploaded every 10 seconds hence it becomes quite difficult to search for the video which are based on particular topic. So by this new feature it gives more power to user by allowing them to make use of this feature. This feature can be seen right at the top section of the youtube app which is available in the form of category based tabs.
So, do you know aboutany feature listed above, If no then go and try out right away and stay connected with us because we on this platform upload interesting blog consistently.