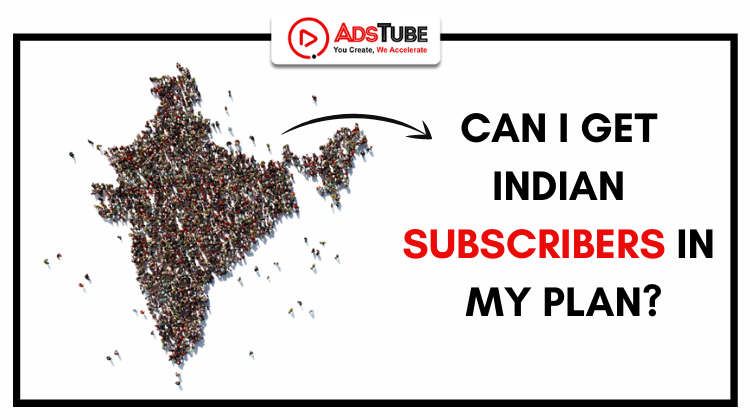 CAN I GET INDIAN SUBSCRIBERS IN MY PLAN?
Are you aware that YouTube is the world's largest video search engine where you can see millions of videos? Viewers only subscribe to those channels which have a good existing subscriber base already. YouTube channel will be optimized faster if you have more subscribers on your YouTube channel. For monetizing the channel, you need 1000 YouTube subscribers. For taking your YouTube channel to next level you need even more YouTube subscribers. If you have a YouTube channel and want to take it to the next level, you need to attract more & more people to your channel. For monetizing your YouTube channel, you need 1000+ subscribers after which you can start earning from your videos. The main benefit of having more subscribers for your YouTube channel is that your subscriber base will increase and you will have a regular fan base for your channel. If your channel will have more subscribers then it will look branded channel and you will get more advertisements on your channel via Google AdSense. AdsTube is a YouTube promotion service company that provides 100% genuine views and subscribers on your YouTube channel by using Google ads strategies to boost videos and gain views and subscribers. They don't practice any kind of unlawful activities which are against YouTube policies. They use discovery and skippable YouTube video ads which are genuine and are by YouTube policies. They work as per their customers' preferences, like if they want the particular location to be targeted, specific audiences to be selected, and many more. They provide every possible service that helps their customer's YouTube channel. So, you can get Indian subscribers in your plan. These genuine subscribers and views will help YouTube channels to be monetized.
ADSTUBE SUBSCRIPTION PLANS
There are top 4 different types of plans which are being offered by Adstube.
Plan A
In plan A for just Rs 1800, you will get 100 genuine subscribers with 15k+ views. This plan is best for the creator who has just begun to create content on YouTube.
PLAN B
In plan B for just Rs 3500, you will get 200 genuine subscribers with 30k+ views. This plan is best suited for beginners who have just started their YouTube channel.
PLAN C
In plan C for just Rs 8000 you will get 500 genuine subscribers with 75k+ views.
PLAN D
In plan D for just Rs 15000 you will get 1000 genuine subscribers with 150k+ The results are delivered by Adstube within 96 hours of choosing the plan.