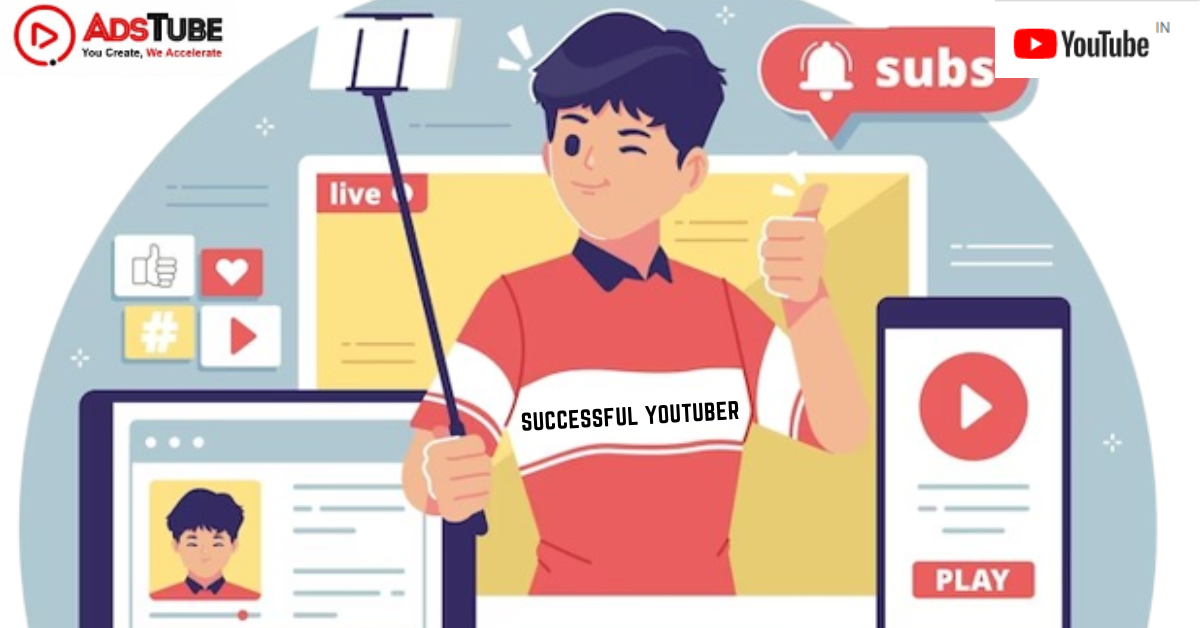 This is the biggest question mark for them who want to make their future as a youtuber. YouTube is the platform where it provides anyone to make their own YouTube channel and upload their videos for free. Since, as we all are aware of the fact that now YouTube has become the second largest search engine. It is the most crowded social media platform because not only it provides satisfaction to all the users who come up with query but also provides better understanding in their own native language. It is a great platform where not only it provides a place to showcase your talent which can be accessible by whole world but also to earn simultaneously.
Nowadays people are also starting it as a hobby. It takes time to reflect your success so if you are having confidence in yourself, never give up, you will definitely achieve success one day. Like in every business you need to follow some tactics to promote your business and take it to higher level exactly same is the case here, for becoming a successful youtuber you need to follow some promotional strategies in order to gain popularity.Most of the YouTubers who upload their videos on their youtuber channel or most of users who might be thinking of uploading their own video by making their own channel. So yes, you are at the place where we will be telling you secret ways and tips that would help you in becoming a successful youtuber. What all do's and don'ts you have to follow, all will be discussed here.
So, without killing your further time and increasing your curiosity, let's start with all the best tips that will definitely help you to grow as a successful youtuber.
Channel category
Yes, it is the major factor which you must consider because it contributes a lot. If you are thinking of becoming a youtuber first choose the category for which you would be making videos. Never run for revenue. Never Choose category after comparing that in which category you will be earning the most.Never switch your category after focusing on one.
Upload frequency
This is about how and in which pattern you have to upload. Always try to maintain the proper frequency in which you are uploading the video. Always deliver for what you are committing towards your fans so for that first analyze yourself that how much you can easily upload and then make commitment.
Audience engagement
Always be connected with your audience. Try to stream live so that you can provide real engagement to your fans and can also solve their queries because it contributes a lot in increasing your fan following.
Choose compelling thumbnail
As we are aware of the most famous saying 'first impression is the last impression". So same is the case with the thumbnail you choose. Always try to choose and create as attractive thumbnail as you can because this acts as the major factor and also contributes a lot when the user is selecting the video among the list of videos.
Do proper keyword research
Always try to include those words in your meta data which are searched mostly by user by making use of keyword research tools.Mention keywords which are catchier so that your video ranks on the top.
So now let's have a look on all the Do's and Don'ts that you must keep in mind for becoming a successful youtuber.
Do's
Creating playlist of relatable videos.

Sharing your videos on other social media platforms.

Use compelling thumbnail.

Uploading on regular basis.

Stay engaged with your audience.

Use SEO while optimizing your video.
Don'ts
Never compromise with the quality of video.

Don't be fake.

Avoid too many transition effects.

Don't go negative in your videos.

Don't make your videos too long.

Don't forget to engage and respond to the feedbacks which you receive.
So, these were some most important free and easy tips that you must always follow along with your hard work that would definitely help you to become a successful youtuber. So here I am winding up my this blog, stay connected with us for our next interesting blog.