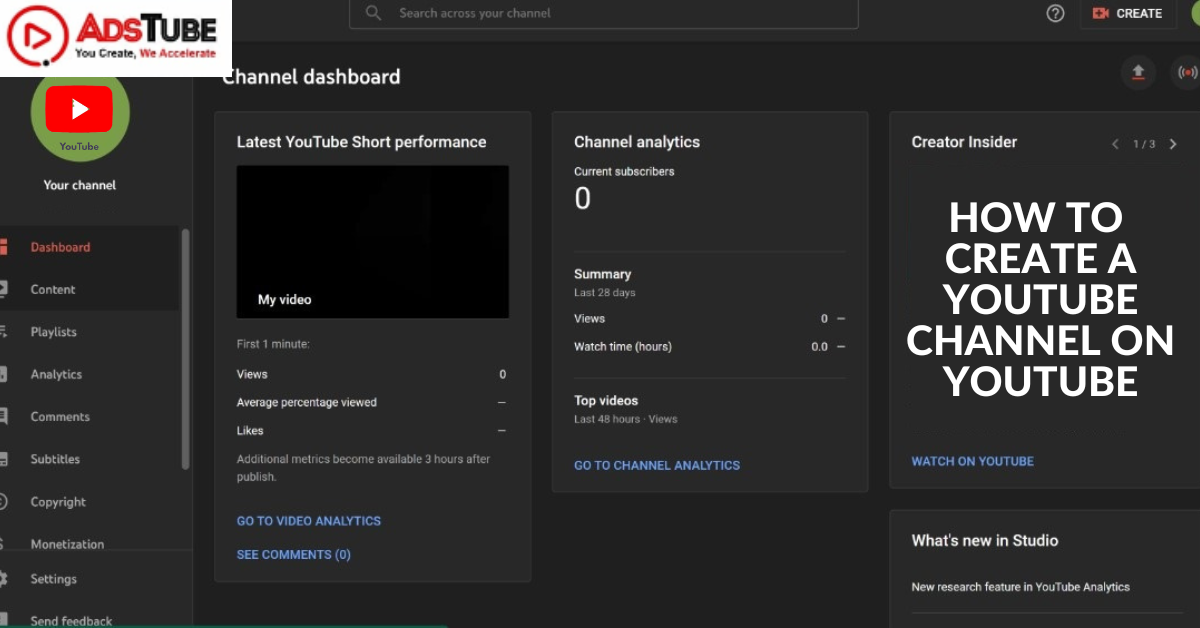 YouTube is a broad video-sharing platform where we can like, comment, and share videos according to our desire. YouTube was created in 2005 and is owned by Google in 2006, Since then Youtube has shown immense growth and became one of the most popular video-sharing websites.
It is a home for many talents, it allows the users to showcase their talents. The best thing about youtube is that almost every type of video content is available.
Some Important factors to keep in mind before starting your own YouTube Channel:
1. AGE - Anyone who is 13 years old and above can create a youtube channel, This is the official age allowed by YouTube although there is a Youtube for kids also.
2. GOOGLE ACCOUNT - Having a google account is a must before opening a YouTube channel and creating a google account is very simple, You just have to navigate to Google sign-in page and create an account by entering username and password, then Add your phone number for verification.
Next, fill out some details and your account will be created.
3. VIDEO CONTENT- Video has the unique ability to build the interest of the audience. The first and foremost thing is to decide which type of content must be posted for a particular audience based on their interests to get the desired views.
Views and subscribers matter the most so it is necessary to make good content on a particular topic as content alone is the king to get millions of views on your video.
HOW DO I CREATE MY OWN YOUTUBE CHANNEL?
If you have a Google Account then you can readily create y -outube channel in few steps-
1. Navigate to Youtube and sign in first:
Go to youtube and click on the 'sign-in' button, then choose the google account that you want your youtube channel to be started with. After signing in you can like, comment, and share anything on youtube.
2. Go to Youtube Settings:
Move on to Youtube settings and Click on the 'create an account' option under the account's section.
3. Now create your channel:
Now you'll have the option to create a channel with your name or your business name. Give your channel an appropriate name to continue further and now you are done with creating your First Youtube channel.
After these simple steps, you'll get further options to customize your youtube channel like updating your profile and adding a small description about your channel.
Now You are all set to use your youtube channel and create fun and informative videos!
FOR PAID PROMOTION

VISIT OUR WEBSITE