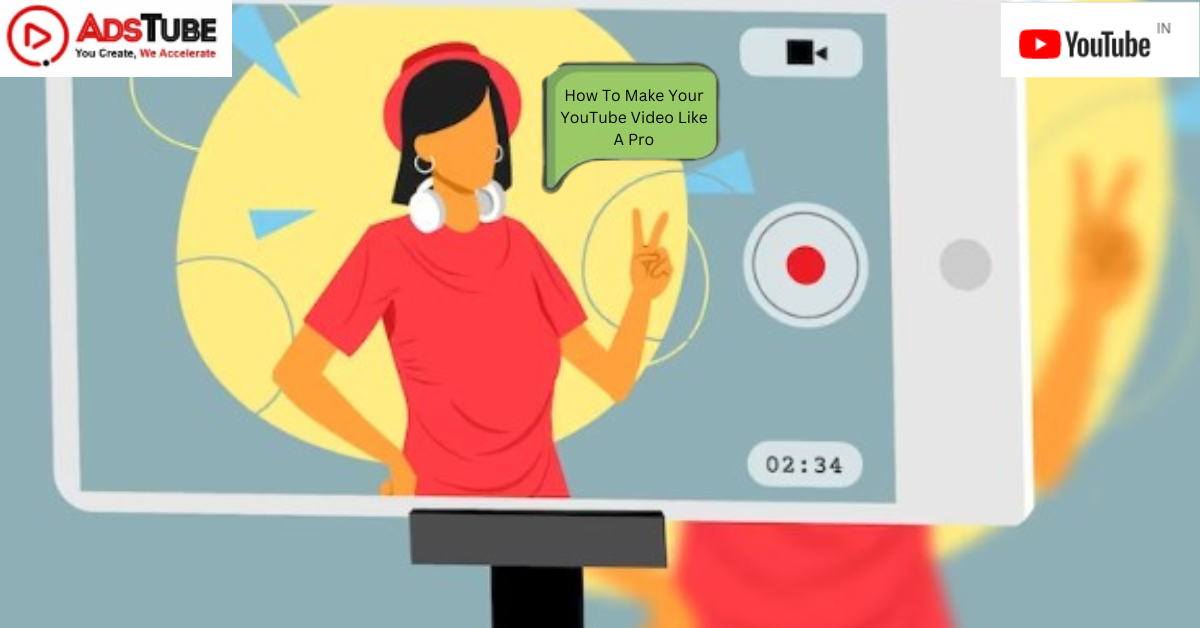 YouTube has approximate one to two billion users who are engaged in watching a billion hours of videos in a day. Every vlog and it's content has to be different from each other in order to get the maximum views. Also, has to be useful to attract the audience.Therefore, one should follow and keep certain things in mind in order to flourish. However, understanding the niche and assembling the video content accordingly helps the creator's profile relatively.
One need to be mindful before shooting and put some efforts in order to make their YouTube Videos like a Pro!
1)Good Equipments: In every field, quality matters the most and everybody is attracted by thingswhose standards are high therefore having decent tools are necessary. Camera, microphone and tripod are the obligatory requirementsthat should be possessed by creators In order to make professional vlogs.

2) Editing: Mandatory technique which helps in shaping the video. It modernises and transforms the content into an awestruck video. Professional editing attracts and resists one to skip even seconds. Various professional softwares have been used nowadays in order to intensify recordings like Camtasia software, Adobe professional softwares and a lot more.
Even ' Templates' makes the video look amazingly superb!
Editors even try to add graphics, doodles, sound tracks, animations etc in videos to make it liked by watchers.

3) Script Writing: One should strategised and think twice before finalising the script. Formation of scripts plays a vital role in growth and reach. Influencers hire script writers in order to give a beautiful outlook to their videos. Script writing could be of any form.
What most of the people try to do is? They try to clinchit in a funny, motivating, teaching and productive broadcasting ways.

4) Background: Restrict to plain backgrounds. Never let unnecessary things to pop up while shooting it gives an unprofessional outlook to the video. Even lighting plays an essential role, bunch of people out there would prefer watching clear and videos of HD quality. Therefore, it said to shoot between 3pm to 6pm in daylight to add more lighting. Ring Lights, Cinematic Light Boxes, etc are various equipments that are used to provide lightand builds the quality.
After shooting, creators should always compress their video size as nobody likes to watch something lengthy. It should be 'short and crispy'. Brief the content and make it look more attractive which could entertain the watchers. 'HandPress', the software, helps in compressing the size of the videos professionally. Provide quality to get quantity.Invest time in things and they will let you rise"
Conclusion
These are the certain techniques that can make your video impactful. .To attract maximum number of viewers, creators need to ensure that the video they are creating should be fascinating enough .The quality of the video plays an essential role in the growth of the channel