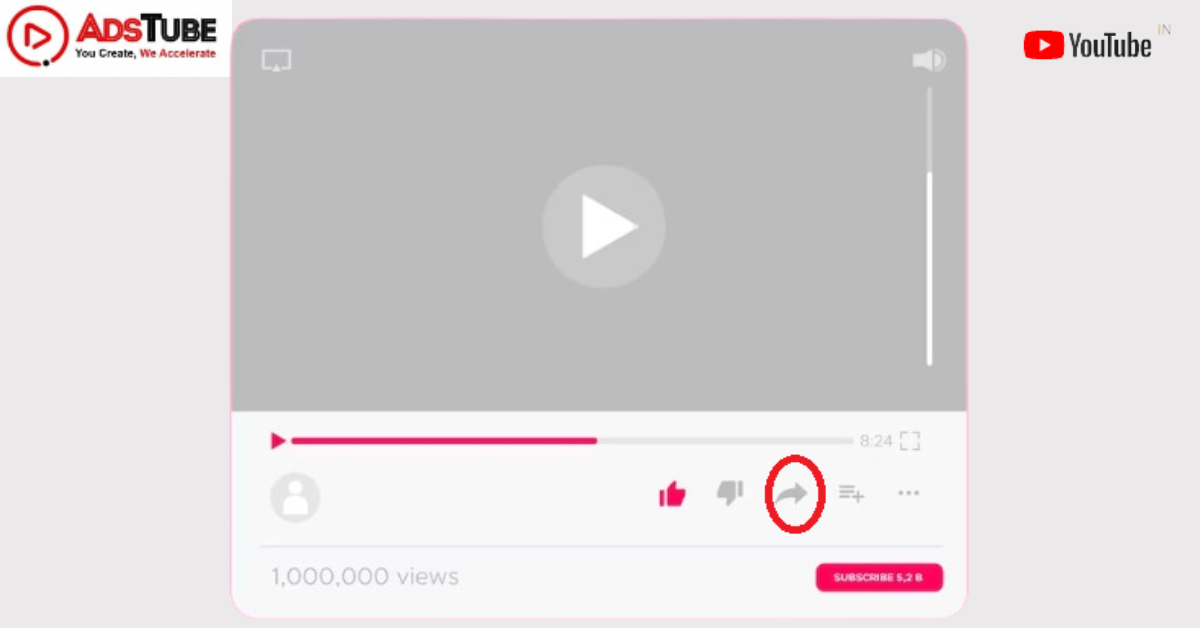 Suppose that You watch a video and you want to show the same video to your friends but you don't how to share it. This blog teaches you how to share a youtube video easily and also how you can share any video on your own youtube channel.
Youtube is a broad video sharing platform and sharing a video with one another is quite simple process. Youtube gives a numerous of options to share the video that you like and you can also post that link to your social media accounts.
Following these simple steps you can readily share your desired video to anyone or any platform that you like:
Step 1: Navigate to Youtube app in your mobile phone or computer.
Step 2: Search for the video that you want to share.
Step 3: Tap the grey colored share icon below the video that you are watching.
Step 4: Now you'll be provided with number of social media platforms like whatsapp, Facebook, Twitter, Snapchat, Reddit, tumblr, Pinterest and more so that you may share your video anywhere, you can also copy the link and paste the URL to the locations like Email or in a text message and send it to the recipient.
HOW TO SHARE OR UPLOAD YOUR VIDEO TO YOUR OWN YOUTUBE CHANNEL?
Step 1: Go to Youtube app and tap the camera icon at the top right corner of the Youtube. By clicking on the camera icon you'll have access to all the videos that you have in your smartphone gallery.
Step 2: Now you'll have the option to create a video and go live. You can also select the video from your camera roll and upload it readily.
Step 3: Now you must add the necessary details about the video that you have selected to upload on your youtube channel. Add the title and write small description to your video.
Step 4: Select Thumbnail image for your video.
Step 5: Choose the audience with whom you want your video to be visible. There will be two options provided to you "yes, it's made for kids" and "No, it's not made for kids. Select the option accordingly.
This is necessary option set by YouTube in order to comply with the Children's Online Privacy Protection Act (COPPA). Improperly marking your video may result in action taken against your YouTube account and/or fines from the FTC.
Now you are all set to upload a video to your own youtube channel by just clicking on the upload option. Once the video has finished uploading then you can view the video and share it to other youtube users and social media platforms according to your desire.
| | |
| --- | --- |
| | |