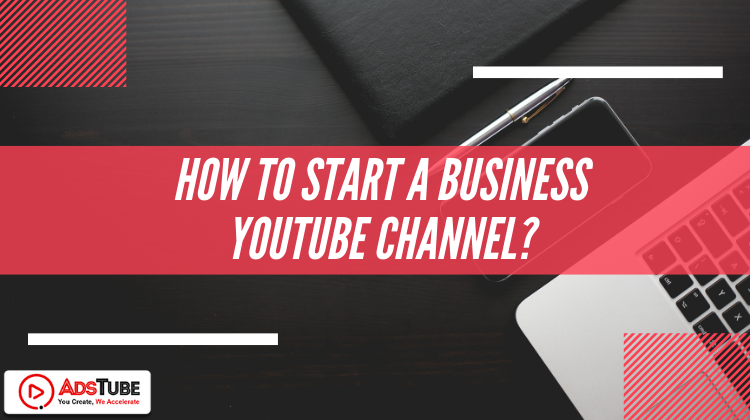 Each day, YouTube users view over a billion hours of videos on platform and still only 9% of small businesses have started their own channels. As YouTube usage continues to rise, the opportunity is just getting bigger for businesses that are ready to step in. YouTube can help you build your brand's identity, showcase your products, and engage with new audience in fresh and exciting manner.
Start the YouTube channel:
1. The first thing that you need to do is create your business channel on the platform, and YouTube makes it incredibly easy to do. With just a couple of clicks, you will be able to set up your new channel.
2. Sign into YouTube and click on the user icon visible at the top right corner of your screen
3. Click on the gear icon to go to your account's YouTube Settings
4. Click on the option Create a new channel
5. Then click on "Use a business or other name"
6. Then add your Brand name and click create
Fill the details in about section:
If you are thinking about how to start a YouTube channel that draws attention of people to your brand, then the next step is to fill out your profile and channel description. This is also the first option you see after you have created your channel. You should describe your brand here and also about what viewers can expect to see on your channel. You should also add links to your website and other social media networks that you use for your business. This description will appear in more than one place on your channel, so make sure to give it your best while filling it out.
Channel your art:
When you go to the YouTube channel, you see a large banner displaying the channel name. This is the cover photo of your channel and is prime real estate for introducing your brand.
You can make your cover photo as extravagant or minimal as you prefer, but do make sure that the focus is on your brand, as it's going to be the first impression that viewer gets upon entering. YouTube recommends that channels upload cover photo at 2560 x 1440 pixels with a maximum file size of 4MB.
Be thorough with the market and your content:
As you are starting a YouTube channel for your own business then you will have more than enough source material to work with, and you can make your video content to be uploaded on your channel in more than one way.
You should focus on creating content aimed at target demographic of your business. This is a powerful inbound marketing technique that draws people toward your brand and helps in increasing customers. The more you cater to your target market, the greater chances that they will look into your products and services.
Uploading a trailer:
Channel trailers should be short and sweat. It is a good introduction for new visitors. You can let your audience know about you, what your business is all about and kind of content they can expect to view on your channel in the future. Creating and uploading a trailer will also be good practice leading up to your first video.
Upload your first video:
Once you are done filming and editing your first video then it's time to upload it. To upload your video, you'll find the upload option at the top right of the screen when you log into your account.
Optimize your video:
While uploading the video, you'll be asked to fill in a title, description, and tags. These consists essential components to have your video rank top in YouTube search, so don't take them lightly.
It is similar to SEO for your own website; YouTube has its own set of parameters for you to optimize your video for search. Fill these sections out with best of your ability using keywords to describe the video and your business. A keyword-rich title and description can help you go a long way and you'll be able to see what works for your videos as you move ahead.
If your video is well optimized for YouTube itself then this can extend to search engines also. Being a Google-owned product, YouTube has tight integration with the search giant. If you play your cards right, you'll find your videos ranked high on both YouTube and Google.