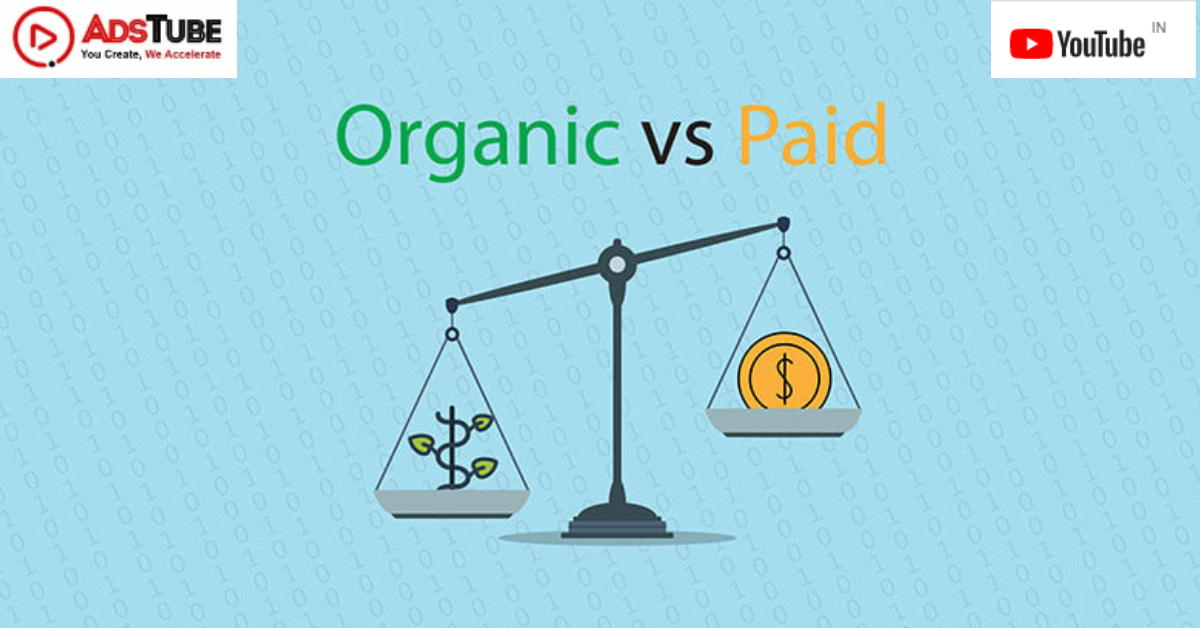 As we all know that currently YouTube has became the second largest search-engine in the world. If anybody wants to search for any product google is the first preference but nowadays quite similar pattern is being observed on YouTube.
YouTube is not only the medium for listening to music and watching movies but also for searching for any product or for study purpose.
Many businesses also use this platform to promote their business online and thereby helping them to reach out and target maximum people by just uploading video.
When we search for any subject on youtube, lots of content from different youtubers flash on the screen which takes the user in the phase of confusion and in such situations what appears at the top is mostly the first choice of the user, so it's actually a race that comes first gets maddle in term of views.
So if you want to stand out on youtube you must make use of every possible tactics because every Youtuber wants to be on the top and wants more views so therefore they are always in search of such promotional tactics by which they can produce more views for their videos.
Having a marketing budget is must but it's equally important to spend it in the right direction and making the best use of it. By knowing all the aspects of youtube marketing it helps in making the best decision that by using which promotional tactics it will provide optimum results.
Before we compare organic vs. paid views,we should know some basic points of both the terms.There are basically two types of views that come under youtube views- paid vs. organic views.
WHAT ARE ORGANIC VIEWS?
As google has its own set of instructions for ranking website on the first page of the search result,youtube also follows the same pattern for suggesting the most relevant videos to the targeted audience which are not influenced paid media.
Hence, we can conclude that if we are getting views on our youtube video without spending money then those views are referred to as "Organic Views". This can be achieved by optimizing your Metadata because it includes all the necessary information about your video like-title of the video, description, thumbnails ,tags as it helps to discover your video by the audience whom you have target.
Methods for achieving organic views:
By choosing good thumbnail.

Creating relevant content and on regular basis.

Doing proper keyword research.

Creating playlist.

By youtube suggestions.

Sending notification to youtube subscribers.
WHAT ARE PAID VIEWS?
The second kinds of views which we can generate are by streaming ads on youtube usually referred as pre-rolls.
These ads are shown just before the video which usually appears with the fixed time duration which is sometimes skippable after 5 seconds or even sometimes they are not skippable and the viewer forcefully has to watch that full adthese views which are generated by ads are referred as "paid views".It helps in increasing your maximum user reach.
There are Basically 4 Types of YouTube Promotion Ads:
These are the ads which appear in the starting of the video and they are skippable after the fixed duration of 5seconds. In these types of ads you pay youtube when the user views the ad for 30seconds or clicks anywhere on the ad.
These are the ads which appear in the beginning and un- skippable and thus sometimes they can be annoying but it helps in creating awareness of the brand. They can be of two types pre-roll or mid-roll and are paid on CPM basis.
These are the ads which appear at the start of the youtube videos with the fixed duration of 6 seconds and are un-skippable and thus are great for creating brand awareness.
?These are the effective way of advertising when you don't want to advertise in the video. They usually appear at the top of the suggested videos and are charged whenever the user clicks the link.
ORGANIC VS PAID VIEWS: WHICH ONE IS BETTER?
So, now as you are known to all the aspects of organic and paid views,Organic views are probably the best option for the most because according to me if the channel is growing organically which may take a short period to boost their viewers and subscribers but the plus point is you will be away from the fraud that the youtubers may face when they are buying ads as whenever a competitor or user repeatedly clicks on the ads being displayed ads you are charged which may result you losing money.
And also if we see the data of one video that contains both paid Vs organic views, we can observe that more than 50% of the users usually skip as soon as they saw skip-ad option enabled.Hence the message for which the ad was created leaves no results because you cannot compel audience to watch. If the content of your video is great and unique, no competitor can beat you and your efforts.