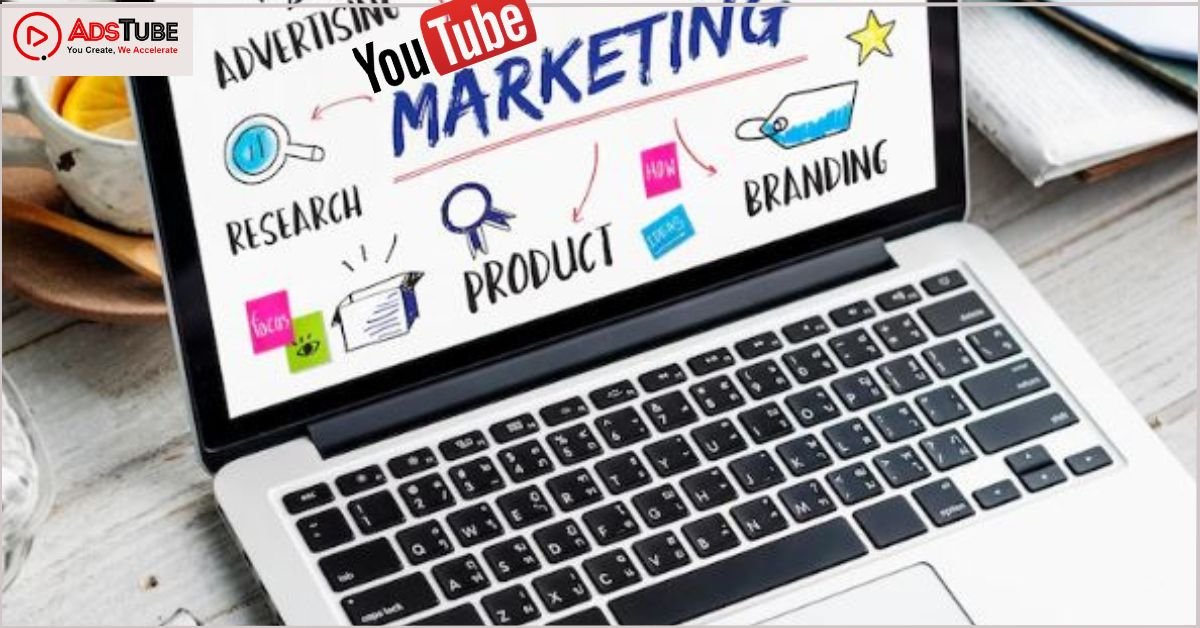 Youtube marketing is an effective tool for advertising your products and services because it is a strategy that includes content creation in a form of videos that you can upload on your youtube channel in order to gain more visibility and exposure which helps in promoting your brand online and increases your presence.
Youtube marketing is very helpful for any business because it boosts your customer base, provides you with new potential leads and your business becomes more reachable to the users who are seeking relevant products and services that your business offers.
5 Beneficial Tools For Youtube Marketing
Youtube Marketing is useful to incorporate youtube marketing in your promotion and there are many beneficial tools for youtube marketing that makes it more advanced which are as follows
It is a youtube-certified marketing tool that helps in boosting your metrics like tags, social media shares and watch-time.VidIQ does not really increase your subscribers for the youtube channel but focuses on key ingredients which eventually leads to more subscribers, views and audience.It actually maximises your video marketing strategy's potential.
Youtube analytics drives your top-notch view

Competitor

'

s scrutiny

Awareness of trending videos

Generates thumbnail

Overview of analytical data in real-time
2. Agorapulse
You can easily manage your youtube channel with this social media management tool that helps you in monitoring different youtube channels, reporting unwanted comments and interacting with your fans at the moment.
Agorapulse is very user-friendly and provides you with comprehensive reports inclusive of all data. It also gives you the flexibility to easily collaborate.
Organises youtube comments in a separate box

Spot trolls and nasty comments

Watch on brand

'

s mention

Multiple social media channels can be managed
3. Canva
Youtube is all about video and image creation, Canva is the best option out there because firstly it is a youtube marketing tool and secondly, it allows you to create high-quality professional images for your channel which will give a more clear insight into your viewers about what are you exactly promoting and why is it worthy.It has various fonts and layouts to experiment with and is easy to use.
Easy to operate

The base version is free

Creates flawless content images

Promotes your marketing on youtube

The paid version provides a bigger library of features
Tubebuddy is a free browser extension that you can download and incorporate into your mobile app or computer to manage your youtube marketing. It basically helps you in organising all of your data in order to optimise your content.It can be easily integrated and handled.
Advanced keywords research

Various templates and layouts

Alerts for scheduled posts

A/B testing

Manages and organises your data

Filter your content
5.Tubics
Tubics is used in youtube marketing because it can really change your game. It basically helps in increasing your visibility and online presence by acing your search engine optimisation.When you can ace your SEO then it will result in more views, more subscribers, more reach and more audience.Tubics help in real-time content analysis and increase your views on every video with different tools.
Keyword research

Suggestions for keywords

Creates thumbnails

A/B test for youtube

Competition study

Tag suggestions
Conclusion
You cannot deny how powerful visuals are other than anything else. When you connect with your audience with a visual tool that can be watched it leaves a more lasting impression on your viewer's mind. Videos are always the best way to communicate through people which is why all businesses are inclined towards youtube marketing and the helpful tools it provides. A well-made video can be driving conversions and promote your brand incredibly.Youtube marketing is here to stay forever and these are some basic details you should know before stepping into it.