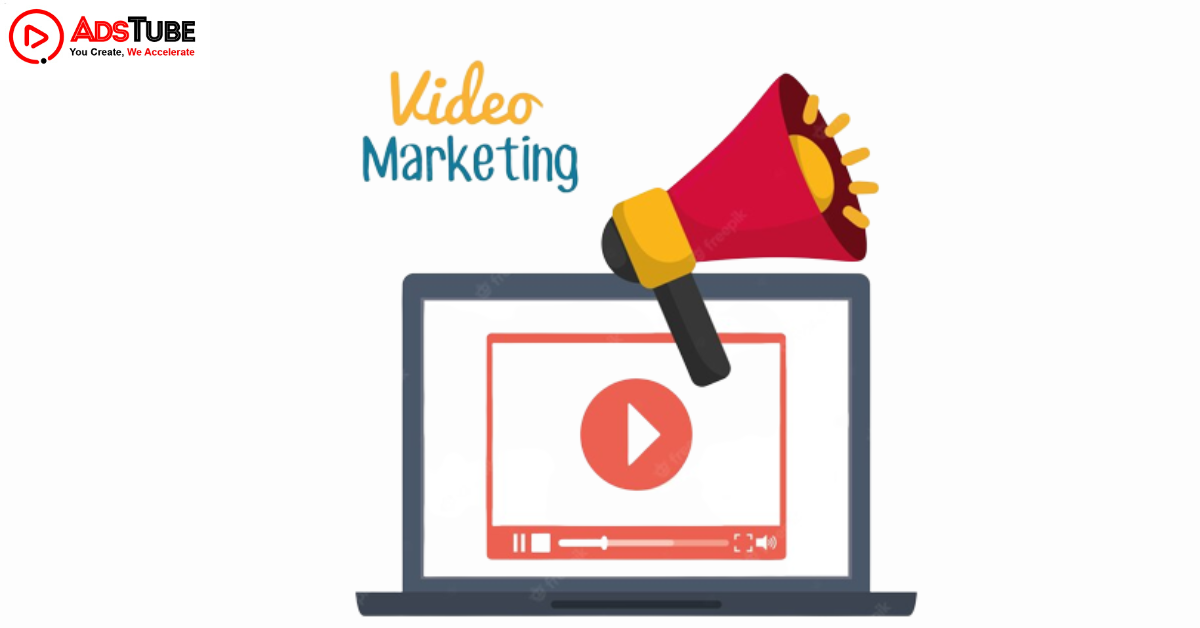 Video Marketing Services
Is video marketing services worth it for your YouTube channel? Of course, YES. Everyone knows YouTube is the second largest search engine after Google, so if you market your videos through advertising media like Facebook, Google Ads, Instagram, and many more, you will definitely get results as per your expectations. AdsTube is a video marketing service company, which will help you to grow your YouTube channel and videos at an affordable price.
Most people engage in videos more than the written content or article. You should choose videos over the content. Here are some points to discuss that videos are more important than other means to spread knowledge:
• Half of users who watch videos of products online say they can make a purchase decision.
• The person watching the video will remain on the site for 2 minutes. On average, about 64% can buy it.
• The video itself may appear 50 times more on the Google homepage than on traditional websites.
Video Marketing is a quick and easy way to promote your videos and get views quickly. Here are some points that why should you promote your videos:
• Video marketing services spread your video quickly in a short period of time, you will get more engagement than organic methods to boost your videos.
• There are many groups of YouTubers who market their videos just to increase the popularity of their channel. You can also do the same thing to grow your channel with AdsTube at affordable pricing.
• Video marketing services not only increase views on your videos but also helps your channel to be monetized.
Now, we are going to discuss why your business needs a video?
The best video ads are less than 3 minutes for streaming video and less than 60 seconds for ads. Because consumers prefer short videos, they are more likely to watch yours if they know you provide quick, sufficient details. To get started, we recommend including the following videos in your business.
• Competitor differentiators – What makes your videos of the company stand out from your competitors? I say this because every business is shifting online and they definitely need videos to get promoted.
• Guarantees – Genuine guarantees can help your business to turn a viewer into a customer. Your business videos must include guarantee so, that it builds trust in the minds of viewers.
• Testimonials – Share your best testimonials on your videos to convince viewers so, that they can convert into the customers of your business. Testimonials are the most genuine and appropriate method to build trust in the minds of viewers.
• Business history – Create authenticity and build your brand by providing correct knowledge of your company and your product.
• Call to action – Include call to action along with a URL of the page in which you want your viewers to visit.
Creating multiple videos is more beneficial?
By posting videos on your website or social media profile, you can increase visitor engagement, increase credibility and trust, and drive conversions of your digital assets. Therefore, several videos are required. Needless to say, video advertising is a cheap way to promote your website and effectively promote your ads, products, or services. Businesses are now using video advertising services to gain viewers, lead leadership, and sales. Do this. Do you want to ask?
• Google wants to show different types of media in search results to make videos more popular than plain text pages.
• As everyone knows, After Google, YouTube takes a second position in the search engines of the world.
• Grow your number of visits to your website. Studies show that websites that include video have a longer average time than sites that are not video.
• Video can help you improve your self-awareness and self-confidence. They look like ads, just cheaper and more effective.
Let's get started with AdsTube.
Are you ready to start your first video marketing services? We have video marketing packages for companies of all sizes, so if you need an affordable video marketing service, we're the video marketing services company you should call.