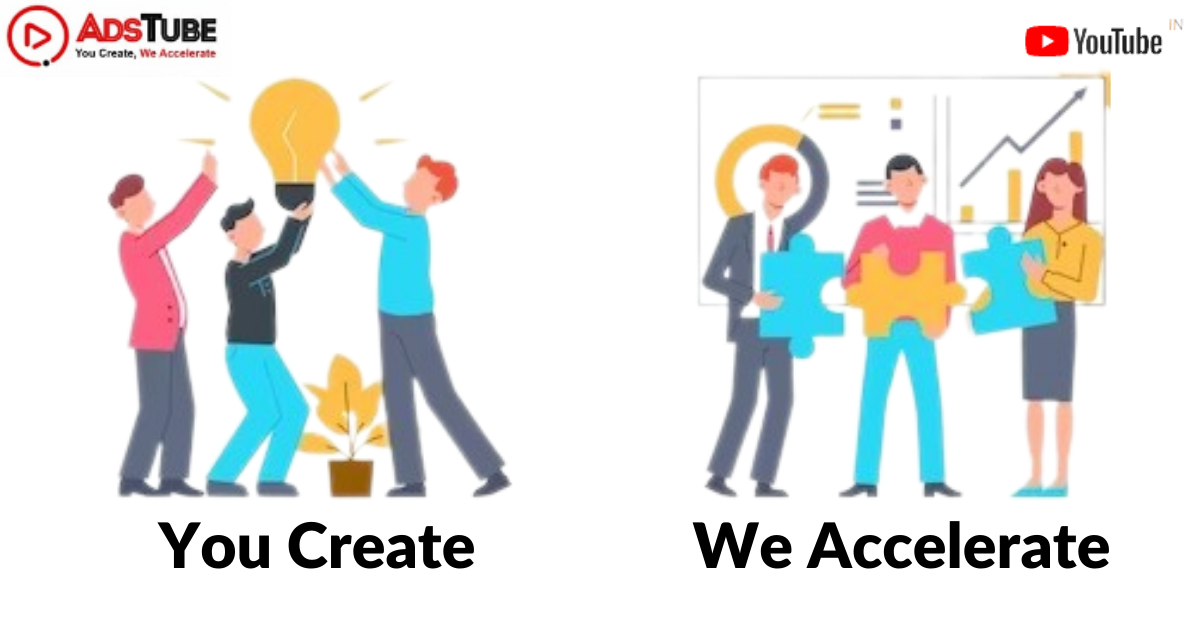 AdsTube help you achieve watch timing and subscribers for the YouTube monetization of your videos. Make your video go viral.
In digital world audience engage more intensely with videos than well- written text. YouTube is most viewed social site. The only reason is that there is something for every age group, from spiritual, devotion to study classes. YouTube is a only platform where all age group people spend their equal time. In modern world YouTube is a solution of every problem. Let's think ones which we get easily on YouTube, who provide us. YouTuber spend their most of time to serve us best content. There are many videos available on one content. But audience goes with that channel which has best content. YouTube also rank that channel which has high watch timing and most viewed video by viewers and most viewed video by viewers. YouTube paid YouTuber according to watch timing and views on video and channel. When any channel reach 4000 hour watch timing then Youtube start them paying. Youtube paid according to views you get on your video.
How AdsTube helps you
AdsTube is a YouTube Promoting Company. AdsTube help you to getting genuine views. YouTube has a criteria where easily YouTube can crawl is views getting on your channel is real or robotic. Fake views may lay down your ranking and reputation. AdsTube goes with Google Ads for promoting your videos. AdsTube work for YouTuber in a paid mode. AdsTube run a paid campaign on Google Ads. Strengthen your video marketing strategy to stay competitive and drive business growth. You need the most expensive equipment or super-sophisticated storytelling skills; we'll show you how to overcome those challenges in this don't guide. What sets video apart from text on a page is the form itself, not the content. It's well-documented that viewers engage more intensely with video than even the most well-written text. Plus, the human brain is shown to process video 60,000 times faster than text. Because of this, video marketing has become an effective and integral part of top-performing companies marketing strategies.
AdsTube provide paid services
YouTube video Promotion
YouTube video monetization
YouTube Video SEO
YouTube Video Production
Only responsibility of a YouTuber is creating a good content. AdsTube accelerate views on your channel.