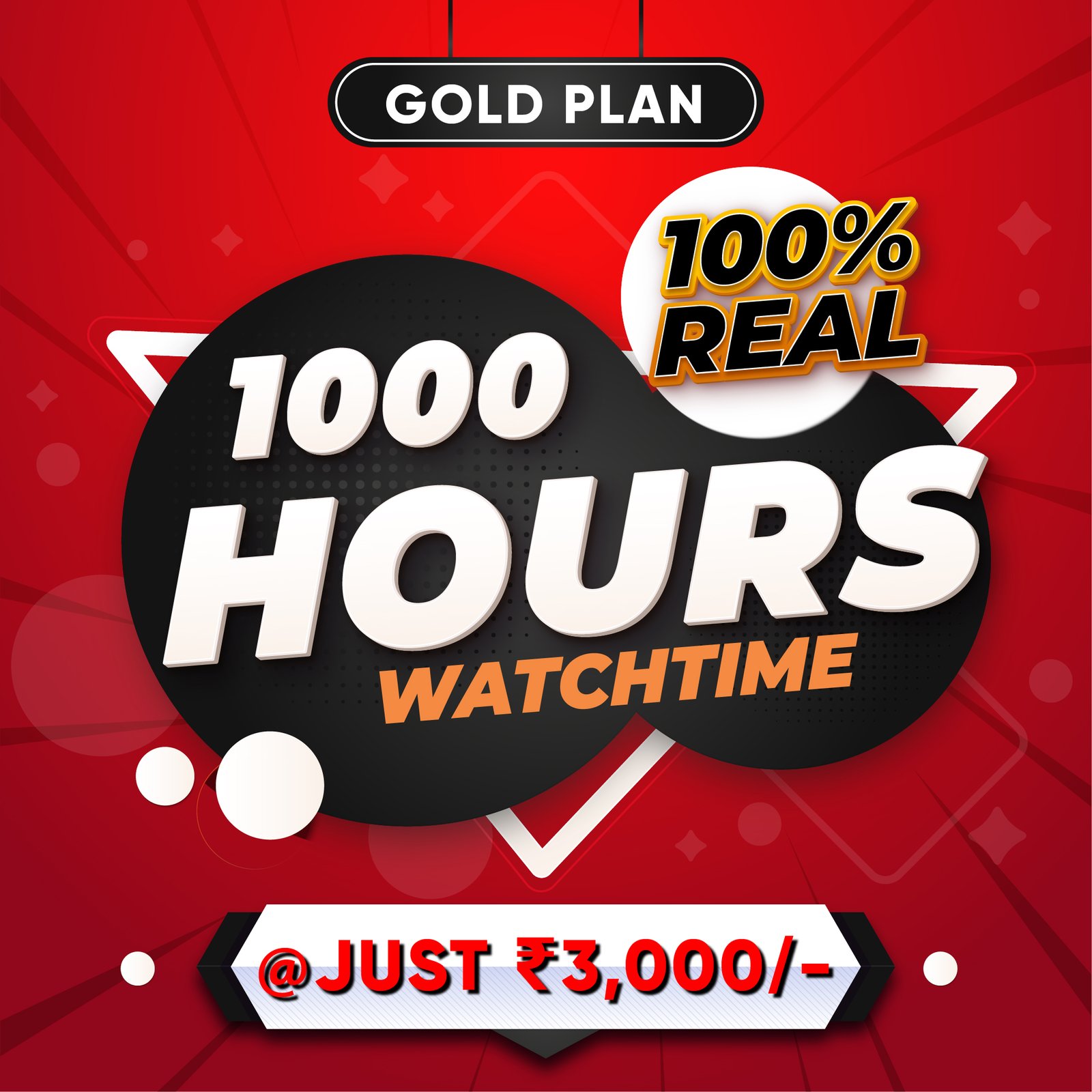 Gold Plan - Get 1,000 HRS YouTube Watchtime
Rs.3,000.00





334 reviews
Are you worried about your YouTube channel monetization? Here is the Solution. AdsTube has brought a monetization plan for all the YouTube content creators. In just Rs. 3000/- we are providing 1000 hours watch time with Subscribers and Views as per your requirements.
Genuine Views
Engage Right Audience
Quick Support
Real Viewers

1000 hours watch time achieved
Reasonable pricing
Speedy delivery
Committed customer service
100% money-back guarantee
trusted by 1,00,000 users.