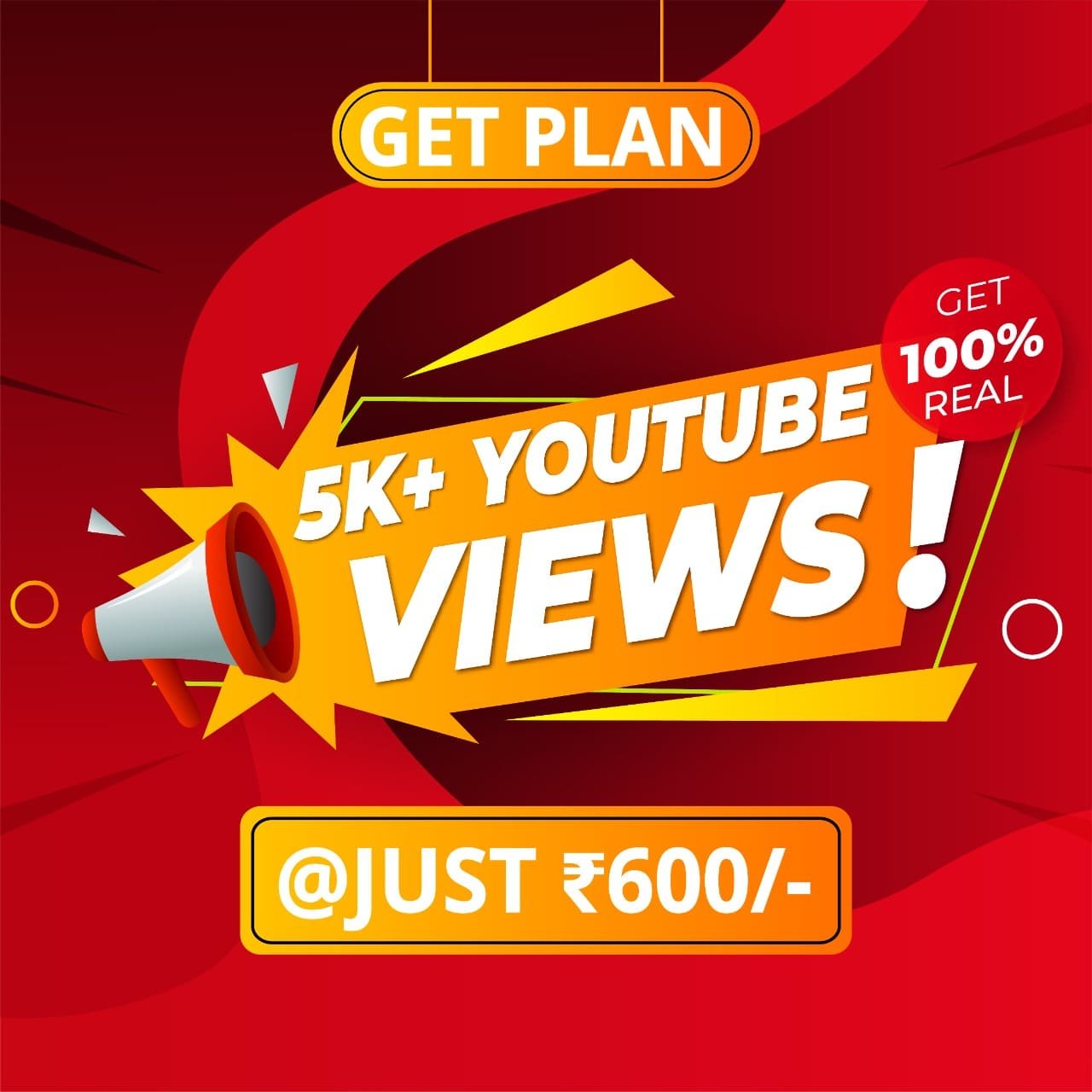 Get Plan - Get Real 5K+ YouTube Views in ₹600
Rs.600.00





334 reviews
Hurray! We are offering 5000 views for your YouTube video for just Rs. 600. As you would expect from us, we simply apply our Google tactics to provide you with the greatest results for your video. Within the following 36 hours following your video's acceptance, you will notice an increase in views.
Genuine Views
Engage Right Audience
Quick Support
Real Viewers

Get 5000 Genuine Views.
Committed customer service.
Increase in views within 24 to 36 hours after approval.
100% money-back guarantee.
Trusted by 1Lac users.