Welcome to our guide to YouTube live streaming. If you're new to the world of online video and live streaming, it can seem overwhelming and confusing at first. But don't worry, we're here to help you navigate the ins and outs of YouTube live streaming so you can confidently broadcast your content to the world.
In this guide, we'll cover everything from setting up your equipment and creating a YouTube account to promoting your live stream and interacting with your viewers. We'll also share some tips and tricks for making your live stream as successful as possible.
Whether you're a seasoned YouTube creator looking to add live streaming to your repertoire, or you're just starting out and want to try your hand at streaming, this guide has something for everyone. So let's dive in and start streaming on YouTube!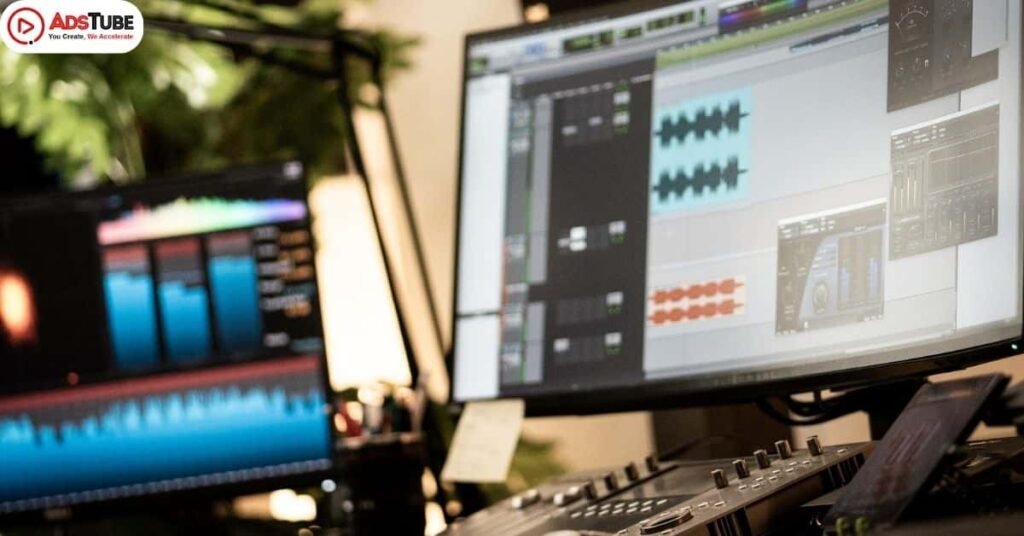 What is YouTube Live Streaming?
YouTube Live Streaming is a feature of YouTube that allows users to broadcast real-time video to a global audience. It enables users to stream live videos of events, performances, tutorials, Q&As, and more. YouTube Live Streams can be viewed by anyone with a YouTube account, and the streamer can interact with viewers by answering comments or questions from the chat box. YouTube Live Streams can also be embedded into websites or shared across social media platforms.
How Does YouTube Live Streaming Work?
Create a YouTube Channel: Before you can begin streaming on YouTube, you need to have a YouTube channel. You can do this easily by visiting YouTube's Create a Channel page. 
Enable Live Streaming: After you've created your channel, you'll need to enable live streaming. To do this, go to the 'Live Streaming' tab in your channel's YouTube Studio. You will then be asked to verify your identity. This can be done via a text message or a phone call. 
Set Up a Live Stream: Once you've enabled live streaming on your channel, you can set up a live stream from your channel's YouTube Studio. To do this, click the 'Create Live Stream' button and fill in the necessary information. 
Prepare Your Equipment: Before you start streaming, you need to make sure that you have the right equipment. This includes a webcam, microphone, and a computer with a strong internet connection. 
Start Streaming: Once you've set up your live stream and have the right equipment, you're ready to start streaming. To do this, click the 'Go Live' button in your YouTube Studio. 
Monitor the Stream: Once your stream has begun, it's important to monitor it to ensure that it's running smoothly. This can be done by checking the viewer count, comments, and other metrics. 
End the Stream: When you're finished streaming, make sure to end the stream. This can be done by clicking the 'End Stream' button in your YouTube Studio.
Benefits of YouTube Live Streaming
Reach a Wider Audience: YouTube Live streaming allows you to reach a wider audience than a traditional live event. You can easily promote your live stream on social media and other platforms to draw in viewers from all over the world. 
Connect With Your Audience: With YouTube Live streaming, you can engage with your viewers in real time. You can take questions and comments from viewers and respond to them right away. This helps to build a connection with your audience and create a more interactive experience. 
Increase Brand Awareness: YouTube Live streaming is a great way to increase brand awareness and engagement. Your live stream can showcase your brand's strengths and help you to build a stronger relationship with your audience. 
Analyze Performance: YouTube Live streaming allows you to analyze your performance and make changes to improve it. You can track metrics such as the number of viewers, engagement, and interactions in order to identify areas for improvement.
Improved SEO: Live streaming on YouTube can also have a positive impact on your SEO. Live streaming videos are indexed more quickly than other types of videos, which can help to boost your search rankings.
Tips And Tricks for making your live stream successful
Start with a strong connection: Make sure you have a reliable and fast internet connection before you start streaming on YouTube. This will ensure that your stream is smooth and free of lag or buffering.
Choose the right equipment: Invest in a good quality microphone, webcam, and lighting to improve the overall quality of your stream.
Plan your content: Decide on the topics you will cover during your live stream and create an outline or script to help guide your discussion.
Engage with your audience: Encourage your viewers to ask questions or share their thoughts and opinions during your live stream. This will help create a more interactive and engaging experience for everyone.
Use graphics and overlays: Enhance your stream by using graphics, overlays, and other visual elements to add context and interest to your content.
Promote your stream: Share your stream on social media and other platforms to help promote it and attract more viewers.
Monitor your stream: Keep an eye on your stream to make sure everything is running smoothly and address any technical issues that may arise.
Stay professional: Remember to be respectful and professional during your live stream. This will help you maintain a positive reputation and keep your audience engaged.
Conclusion
To conclude, YouTube Live streaming is a powerful tool for streaming live video to a large audience. It offers a variety of features and options for customizing your stream and engaging with your viewers. To get started with YouTube Live, you will need to have a YouTube account, enable live streaming on your account, and choose the right hardware and software for your needs. Once you have everything set up, you can go live on YouTube by following the prompts in the YouTube Live Dashboard. To optimize your stream and maximize its reach, be sure to promote your live event in advance, engage with your viewers during the stream, and follow best practices for titles, tags, and descriptions. With a little preparation and the right tools, you can create a successful and engaging live stream on YouTube.